Events & Private Parties

Crystal Bowl Sound Bath
Thu, Oct 5, 2023, 6:00 PM
Join us for a rejuvenating and immersive experience of a Crystal Bowl Sound Bath! This event will take place at One Tree Wellness, a serene and tranquil location perfect for relaxation. Venture into the soothing sounds and vibrations of crystal bowls, which are known to promote deep relaxation and healing. At this very unique event, you can receive the healing sound while relaxing on the ground or while relaxing in the pool, your choice!
Transformative Breath Breakthrough Experience
Sat, Oct 7, 2023, 2:00PM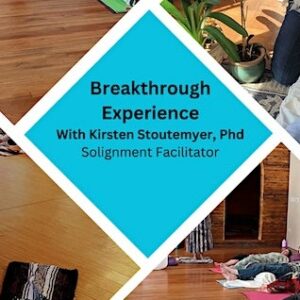 A Transformative Breath Breakthrough Experience
Solignment Breath (for somatic alignment with the soul) is a transformative healing system developed by Julia Mikk. It uses deep relaxation, a gently powerful breath technique, healing sound and healing touch to access a creative and intuitive theta brainwave state. Because the process is designed to be deeply somatic, rather than cognitive, working with the body, nervous system and subconscious, it offers an accelerated form of transformation.
It has helped thousands of people all over the world to find increased inner peace, happiness, and vitality. With repeated sessions many people say this technique can heal the body, mind and spirit. It helped me (Kirsten, the workshop facilitator) heal chronic fatigue syndrome and regain energy I hadn't had in over 15 years. Over time, this modality helps people start moving through life in a new way, making choices and decisions that are in alignment with their intuition and higher purpose. They experience increased inner peace and happiness, and are able to access calm even in the midst of their busy lives.
You can learn more about the power of this work at https://solignment.com/about/

Understanding Quantum Medicine
Thu, Oct 26, 2023, 6:30PM 

Join us for an exciting free in-person event at One Tree Wellness! Discover the fascinating world of Quantum Medicine and unlock the secrets of holistic healing. Learn from Dr. Jamie as she delves into the cutting-edge science behind this revolutionary approach to healthcare. Gain a deeper understanding of how Quantum Medicine can transform your well-being and empower you to take control of your health. Don't miss out on this incredible opportunity to explore the limitless possibilities of Quantum Medicine!
Date Night
Enjoy a unique date night experience with your partner. Swim in the relaxing salt water pool kept at a beautiful 92 degree temperature. Snuggle in the salt cave all while enjoying the space of One Tree Wellness center in privacy.
Pricing for date night: $125 for 1 hour or $175 for 2 hours.
‌
---
Girl's Night Out
Bring a few of your girlfriends and laugh, talk and relax together in our warm pool, and salt cave. Dr. Jamie will be available if you need her but the facility is yours to enjoy and make memories in!
Pricing isbased on your time and services desired. Contact me for details. 
"It is essential that my clients get the personalized recommendations that match their needs. Rather than do things the typical way, I've created a system designed around clients' needs."   –  Dr. Jamie
Get Started with One Tree, Today.