Events & Private Parties
Scientific Hand Analysis

June 1st, 6:30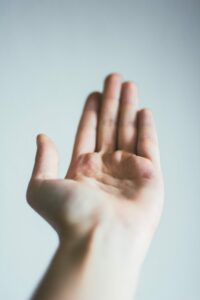 Our hands contain coded information like a blueprint that uncovers the answers to these questions and much more. It's your story of who you are and why you are here. It is SCIENCE! The lines in your hands mimic the neural pathways in your brain. Clients describe it as fascinating, shockingly accurate, mind-blowing, freaky, and life-changing!
Jayne Sanders, Master Scientific Hand Analyst, will present provocative information about Scientific Hand Analysis, teach you how to read a few markings in your own hands, give everyone a brief mini-reading of their hands, and offer a big discount on a full hand analysis for those interested.
Come join us for an unforgettable event! Cost $20
Aquatic Breathwork
June 3rd, 10:00-4:00

Join us for an unforgettable experience of aquatic breathwork in a warm water salt pool. Unlock your potential by finding peace and nourishment through harmonizing inner worlds of body, mind, heart and soul.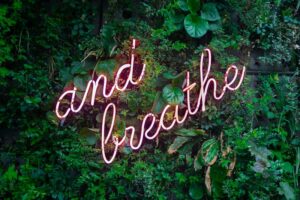 Through conscious breathing techniques, learn how to return to the time in the womb to unravel negative programs that may have been created from that time, and step into a journey of deeper connection and self-exploration! We enter the water in a gentle way and start breathing consciously.
You'll work in pairs where one person each does the breathing session and the other person gently guides. Come on your own or bring a partner – all you need is a desire to live more authentically!
Dawn Todd will be facilitating the aquatic breathwork workshop at One Tree Wellness. She has been practicing and facilitating breathwork since 1996 and will guide you through this wonderful form of self healing and intentional awakening. Cost-$111
SPACE IS VERY LIMITED.
Mala Making Class
June 15th, 6:30

Join Jamie and learn the meditative practice of making your own mala. Bring your own beads or purchase a mala bead kit at One Tree. We will spend 2 hours learning the practice of making a mala. Note that it does take longer to complete the mala but you will leave with the skills to complete your own mala. Cost $39 (plus supplies if needed).
‌
Summer Solstice Yoga
June 21st, 7:00pm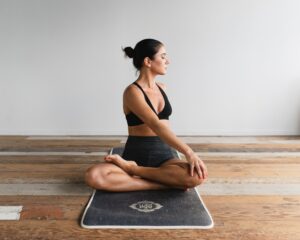 Join Sherri Klipowicz to celebrate the Summer Solstice at 7 pm on June 21st at One Tree Wellness Center. The evening will consist of a restorative yoga practice that is suitable for all bodies and abilities. Prepare to unwind and open your heart and mind to the blessings and light of the summer season. The practice will focus on supporting your nervous system and all poses will be done either seated or lying down to emphasize rest, peace, and healing.
Please feel free to bring your yoga supplies, but a mat, bolster, and blanket will be provided if needed. A journal or notebook would also be nice to bring, but paper and a pen will also be provided.
Sherri Klipowicz is a restorative yoga instructor who especially loves supporting people with chronic illnesses. She lives in Evergreen with her husband and sassy cat. Cost $20.
Date Night
Enjoy a unique date night experience with your partner. Swim in the relaxing salt water pool kept at a beautiful 92 degree temperature. Snuggle in the salt cave all while enjoying the space of One Tree Wellness center in privacy.
Pricing for date night: $125 for 1 hour or $175 for 2 hours.
‌
---
Girl's Night Out
Bring a few of your girlfriends and laugh, talk and relax together in our warm pool, and salt cave. Dr. Jamie will be available if you need her but the facility is yours to enjoy and make memories in!
Pricing isbased on your time and services desired. Contact me for details. 
"It is essential that my clients get the personalized recommendations that match their needs. Rather than do things the typical way, I've created a system designed around clients' needs."   –  Dr. Jamie
Get Started with One Tree, Today.