Massage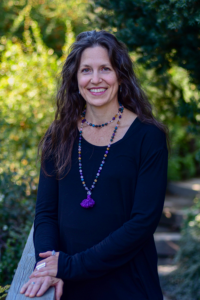 A message from our massage provider, Carrie Coy: 
Since 2002, I have enjoyed helping people relieve pain, prevent injury, build mind-body awareness and supporting their overall wellbeing. It is truly rewarding to see others grow and live life more fully because of the work we do together. Using massage and integrated techniques, we can unlock the body's wisdom for enhanced functioning and wholeness. My heartfelt goal for our time together is to co-create self-sovereignty and coherency. This time is truly for you and your nourishment.
The key signatures of my bodywork are intuitive listening and intentional integration. In my 20 years of doing bodywork, I have found that tissue and energies do not release in a lasting way without patience and "making friends" with the central nervous system. Most of the guarding around pain and holding patterns in our bodies requires this kind of patience and trust. However, I adjust depth and pressure to what the body can allow without creating guarding, so you get what you need where you need it. Often pain and tension patterns are due to repetitive strain or posture distortions we can address. My work is also grounded in the idea that your body has its own inner wisdom and ability to heal; it just needs resources at times to do so.  I provide this facilitated witness and communication so your body can heal itself. We can also look at practices, habits and products that encourage your body to maintain the positive results you receive from sessions.
I am blessed with 2 children, one with autism and the other with massive creativity: they have taught me I have a keen eye and ear for activism, sovereignty, and long term success. I have brought that into my work and look for ways to connect these concepts when appropriate.
I have training in and utilize a variety of modalities to customize your session to create results that last and continue to evolve beyond the session. They include Myofascial Release, Deep Tissue & Trigger Point therapy, as well as more soft-touch and vibrational techniques such as CranioSacral Therapy, Lymph Drainage, Acutonics (tuning forks) and Ortho-Bionomy. I am also certified in Pre & Perinatal Massage for our new mothers out there! Please see my Menu Page to see further descriptions of these techniques. Most clients like a blend of these techniques unless they are looking for particular results only one modality can provide. I also offer remote CranioSacral sessions.I received my massage certification through Chicago School of Massage Therapy (now Cortiva Institute) in 2002. I received my advanced Myofascial Massage Therapy certification the following year and began further training in the other modalities mentioned above within the first 5 years after graduating. I received my Lymph Drainage Certification in September 2020 and even though I started my CranioSacral Therapy training in Chicago through Sacred Journey Institute (4 levels) in 2005, I began pursuing Upledger training in 2019 and have upper level studies to make my work more anatomically specific. I am Level 3 Acutonics trained.
Thank you!
Experience Amazing with One Tree.